David Slavich, MBA
International Project Developer

China Cross Border M&A Specialist

Technology and Infrastructure Development
Dr Slavich has more than forty years of international business experience in management, finance, marketing and sales, and project development. He has worked in engineering, construction, energy and power development, water and desalting, high technology, and financial services companies. This experience has included over ten years of experience as a CFO for both publicly traded and privately owned companies ranging in size from multi-billion dollar companies to start ups. Dr Slavich also has extensive experience in international business in all parts of the world, and in corporate and project finance, and has served on numerous boards of directors, and currently serves on the board of NASDAQ listed Synthesis Energy Systems, Inc. (SYMX) and Astrata Group Holding Pte Ltd, a private company headquartered in Singapore, engaged in fleet management. The companies he has worked for include Bechtel, Fluor Daniel, Morrison and Knudsen, M W Kellogg, BigMachines, and KMR. Dr Slavich has a BS degree in electrical engineering from UC Berkeley, an MBA from the University of Pittsburgh, and a PhD in economics and finance from MIT.
David Slavich has been involved in international project development and technology execution for over ten years. David is a fluent mandarin speaker having lived and worked in both Beijing and Shanghai. In addition, David was the Director of India projects for the Technology start up company Synthesis Energy Systems. David spent two years living in New Delhi developing Synthesis Energy Systems project portfolio.
David is also experienced with power infrastructure development having worked with Synthesis Energy Systems developing a power vertical with GE utilizing GE's aeroderivative turbines.
Using his experience in infrastructure power, Mr. Slavich went on to head up the China cross border mergers and acquisitions department at a leading investment bank in Hong Kong.
David has a BA from the University of California Berkeley and an MBA from Fordham University in New York.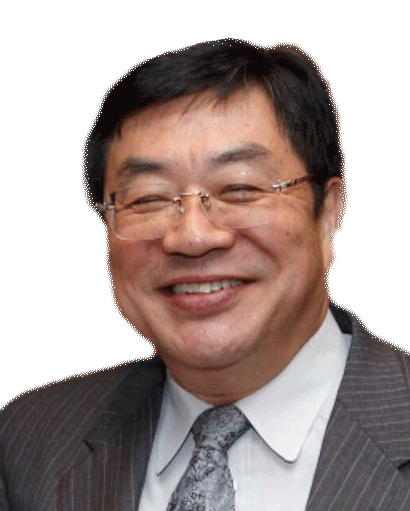 Denis Slavich, EE, MBA, PhD
40+ Years Corporate Finance

Senior Executive positions at Bechtel and Fluor

Over 10 years of entrepreneurial and startup experience
Jeff Reynolds
25+ Years International Business Development

Cross Boarder Capital Solutions for Airports

Senior executive positions at Citibank, PWC, Abu Dhabi Airports
Satoru Madono
40+ International Project Finance

Senior Executive at Japan Exim Bank

Professor of Economics at Reitaku University, Tokyo
Mr. Reynolds has over 25 years experience in international business development and arranging cross-border capital solutions for airports and corporate acquisitions. He is well regarded in the airport privatization industry and has worked on the ground in over 45 countries.
CAREER HIGHLIGHTS
Most recently, CEO of Houston Airport System Dev. Corp. where he built a consulting/advisory services platform as well as an airports training business. Was the technical consultant to a consortium that acquired Barranquilla Airport (CO). Served on the board of directors and head of audit/finance committee of Airports Worldwide (formerly ADC&HAS). He also served on the board of Quito (EC) Int'l Airport. Led the M&A division for Abu Dhabi Airports Co. (ADAC) with responsibilities covering acquisitions, divestments, and business development. Sold airline service companies to the national carrier and received board approval for a full offer to acquire the airport system of the Seychelles' archipelago.
Mr. Madono joined Japan Bank for International Cooperation (formerly Export-Import Bank of Japan) in April 1971 and served as its Deputy Director-General since April 2001 and retired from it in March 2002. Having been a senior bureaucrat in Japanese government for 30+ years and having managed portfolios valued in the hundreds of millions, Mr. Madano continues to consult on international projects and maintains a broad global network of high level contacts in the global finance and infrastructure sectors.In addition Mr. Madono has been a Representative Director of Aiziq, Ltd., since April 2002 and served as an Outside Director of USS Co. Ltd. from June 2006 to June 17, 2014In addition Mr. Madono has been a Representative Director of Aiziq, Ltd., since April 2002 and served as an Outside Director of USS Co. Ltd. from June 2006 to June 17, 2014